oct. 24th, 2012, 4:49pm
submitted a comicstrip to Modern Drummer magazine 3 months ago. just now got a definitive PASS after calling them about 6 or 7 times over the past couple of months. the editor i sent it to said he put my package out for people to check out and they weren't "feeling it".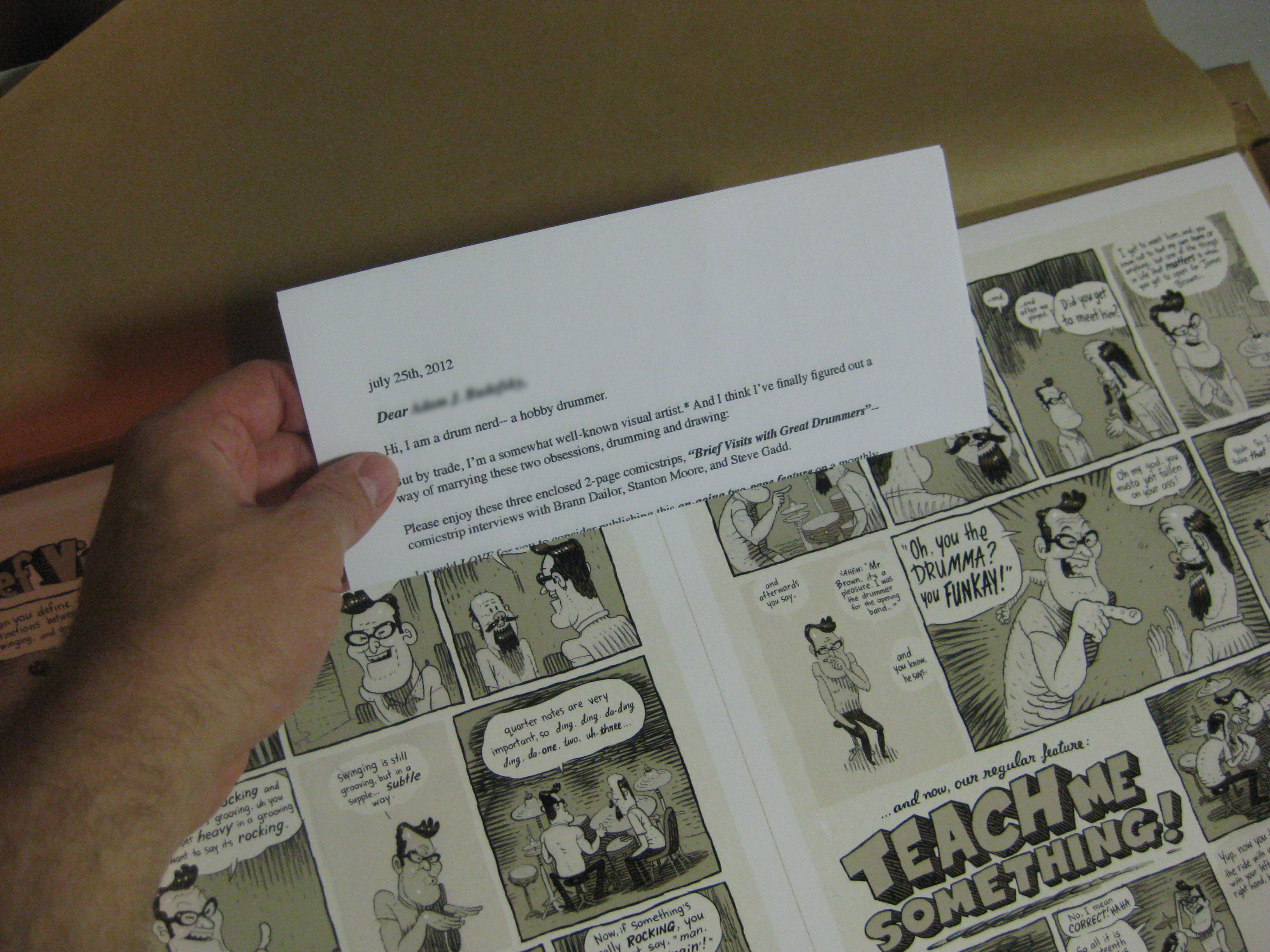 bummer!
so weird- i felt so sure that it was a no-brainer.
this whole project started a couple of years ago when my own hobby drumming reached a relatively advanced level. i started taking it kind of seriously and pushing myself as a musician. for some reason, along with that came an urge to meet some of my drummer heros. i'm not a comics fanboy really, but in the world of drummers i'm a huge dork!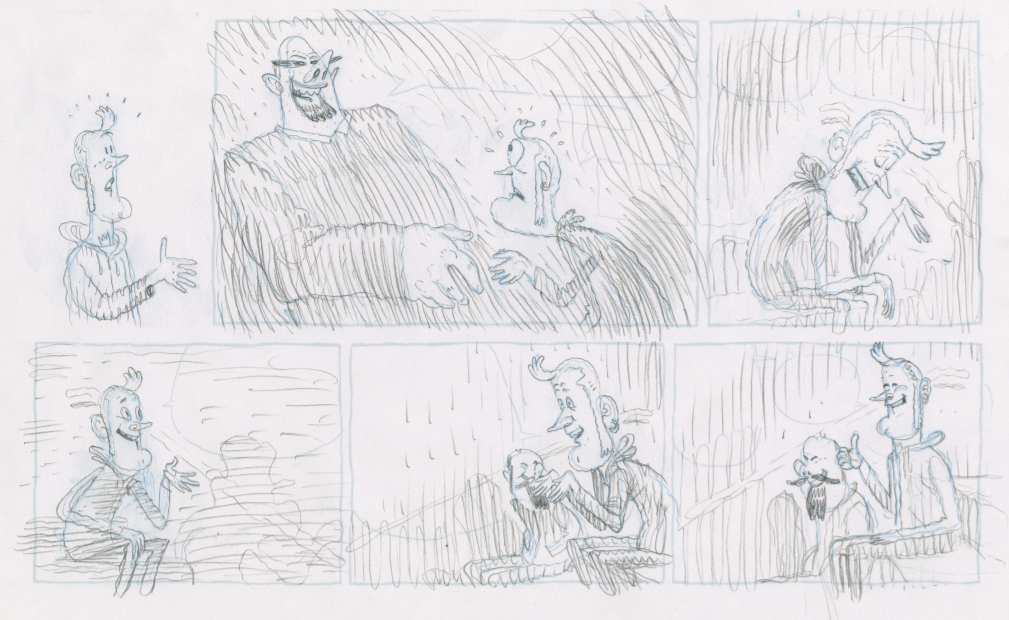 so i came up with this idea to do brief interviews with drummers, execute the sweetest portions as a 2-pg comicstrip, and sell it to the biggest drummer magazine, Modern Drummer. in my back pocket i held onto the notion that even if MD passed on the strip i'd happily keep doing them and eventually compile them into a deluxe graphic novel. with that in mind, i tried to keep the interviews kind of universal in tone rather than geeky/technical (which doesn't interest me anyway really).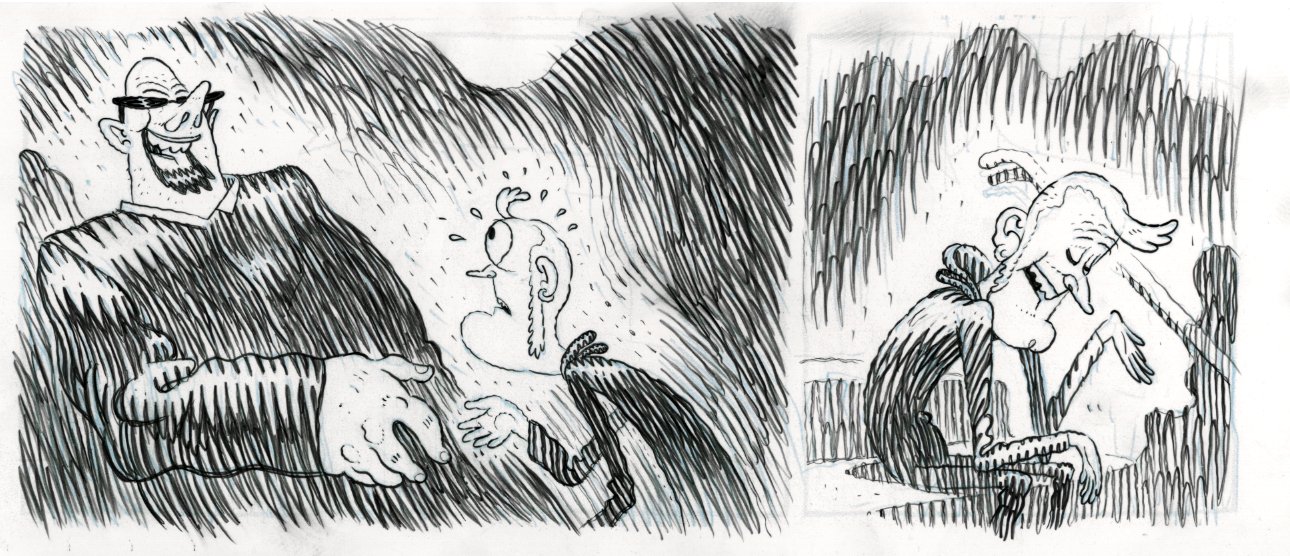 i ended up enjoying the whole process so much –and getting such strong feedback from non-drummers friends who read the strips– that i started playing with the idea of interviewing my heros in other fields: filmmaking, literature, fine art, etc. i even interviewed one of my favourite filmmakers to this end- Guillermo del Toro, and i have another eyebrow-raiser lined up to sit for me soon.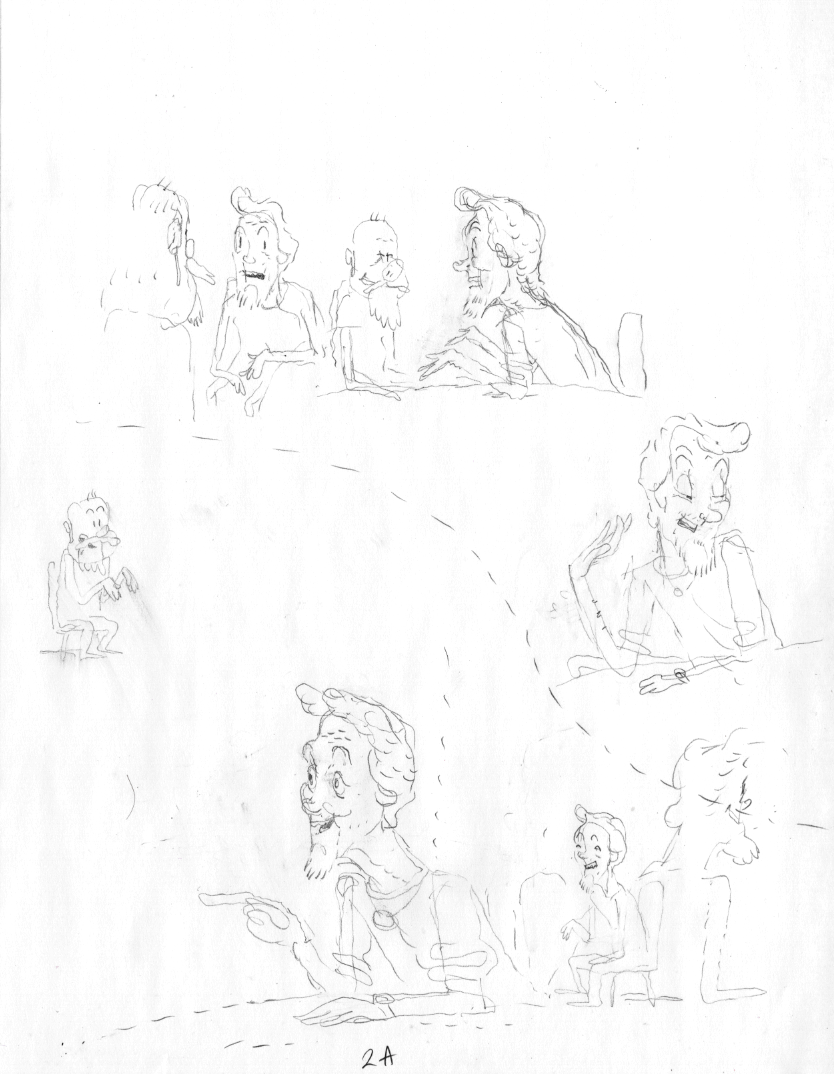 one thing i learned is that it is FUCKING HARD getting access to celebrities. and these are drummers, not like Britney Spears or Steven Spielberg. and this coming from a guy who has at least SOME modicum of notoriety in my field. in fact, of the three subjects i interviewed, all 3 were secured through some friend connection, however tenuous, or seven degrees of kevin bacony. so to be honest, one of the reasons i really wanted Modern Drummer to pick up the strip was so that they could cut through the shit for me and contact my subjects for me. i have so much respect now for journalists who have to secure interviews with subjects who really couldn't be bothered- of whom i am one, by the way.



anyways, i've been holding off from unveiling these strips until i could announce their appearance in MD, but instead i'll anti-climactically post them here. i hope you like them! i loved doing them, and i'd like to thank Stanton Moore, Brann Dailor, and Steve Gadd for their generousity. also all the wonderful people who went out of their way to convince those three to spend 40 minutes with me!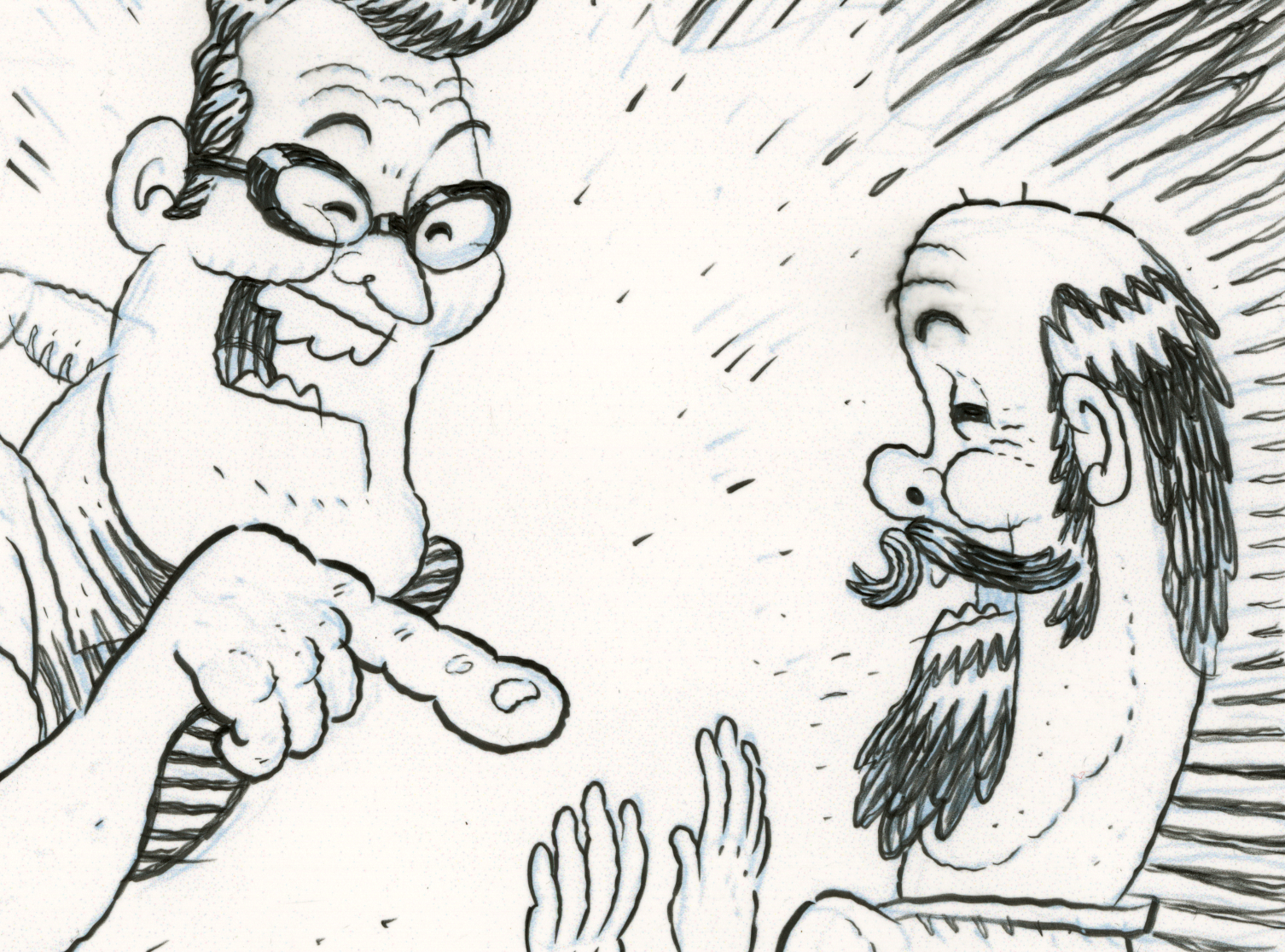 just click on the strip to enlarge, and then once it's open you can enlarge again if you like. to make the 2-pager read better in the blog format, i've placed the two pages one over the other.




https://davegraphics.com/wp-content/uploads/2019/08/dave-graphics-logo-white-v2-300x225.png
0
0
Dave
https://davegraphics.com/wp-content/uploads/2019/08/dave-graphics-logo-white-v2-300x225.png
Dave
2012-10-24 18:47:37
2021-02-20 21:29:15
Brief Visits with Great Drummers